We're Open! Reservations and Bowling Lanes Near Me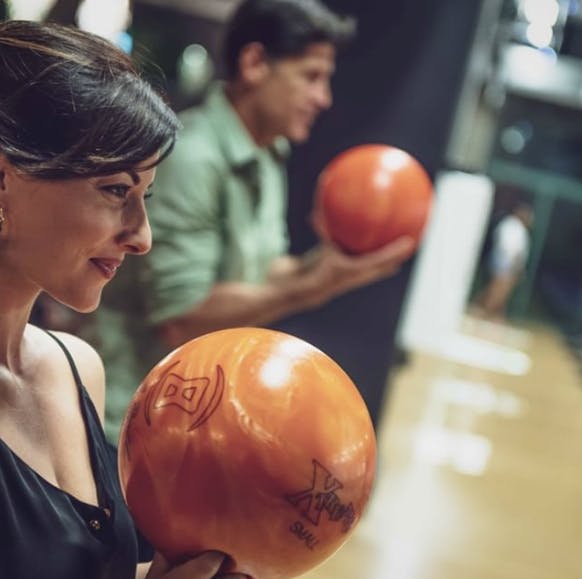 It's safe to say that we've all been spending more time in doors. Now that certain businesses have been deemed safe to open with social distancing in place, New Orleans residents are ready to get out, stretch their legs, and start enjoying their favorite out-of-home past times again.
For us, that means connecting with friends we haven't seen in awhile and finding the best bowling lanes near me. Of course, there's no better place to work on your strike game and enjoy delicious fare or libations than Fulton Alley - NOLAs deluxe bowling alley.
Fultons Alley is open to the public Friday 5:00 PM - 11:00 PM, Saturday 11:00 AM - 11:00 PM and Sunday 11:00 AM - 9:00 PM. Reservations are highly encouraged.
LANE RESERVATIONS
What makes Fulton Alley stand out above the rest? Plush leather seating. Lane-side table-service. Luxurious game room and VIP lounge. You and your friends will never want to bowl anywhere else.
Lane rentals vary by day and time. All reservations require a minimum of 6 guests and a maximum of 20 guests for 2 hours of bowl time. If your party includes more than 20 guests, please submit an inquiry here or contact Fulton Alley's sales office. Shoe rentals are $4 per person.
Friday - $50 per hour per lane (ALL DAY)
Saturday - $30 per hour per lane (BEFORE 5 PM) $50 per hour per lane (AFTER 5 PM)
Sunday - $30 per hour per lane (ALL DAY)
Planning an epic night out for you and your friends? Fulton Alley is the perfect host for your friendly catch-up game, get-togethers with family & friends, or private events. Reservations are highly encouraged at this time.
Bowling lanes near me fill up quickly, so be sure to reserve your spot at Fulton Alley now. We accept same day reservations Monday - Friday until 4 PM. Fill out your reservation request and a sales representative will be in touch within 24 hours. Guests under the age of 21 are welcome before 8 PM.
Safe and Socially Distanced Entertainment Options
At Fulton Alley, we understand that safety is of utmost importance during these uncertain times. Our goal is to provide a fun and hospitable space for all who enter Fulton Alley through safe and socially distanced entertainment options.
Until further notice, the governor of Louisiana has mandated that masks be worn in public. If you do not have one, we will provide one for you. View our Safety Playbook to learn more about what we're doing to keep our environment and community safe at our bowling lanes near me.
Fulton Alley looks forward to welcoming you back in the game!