Unique Private Party Room Near Me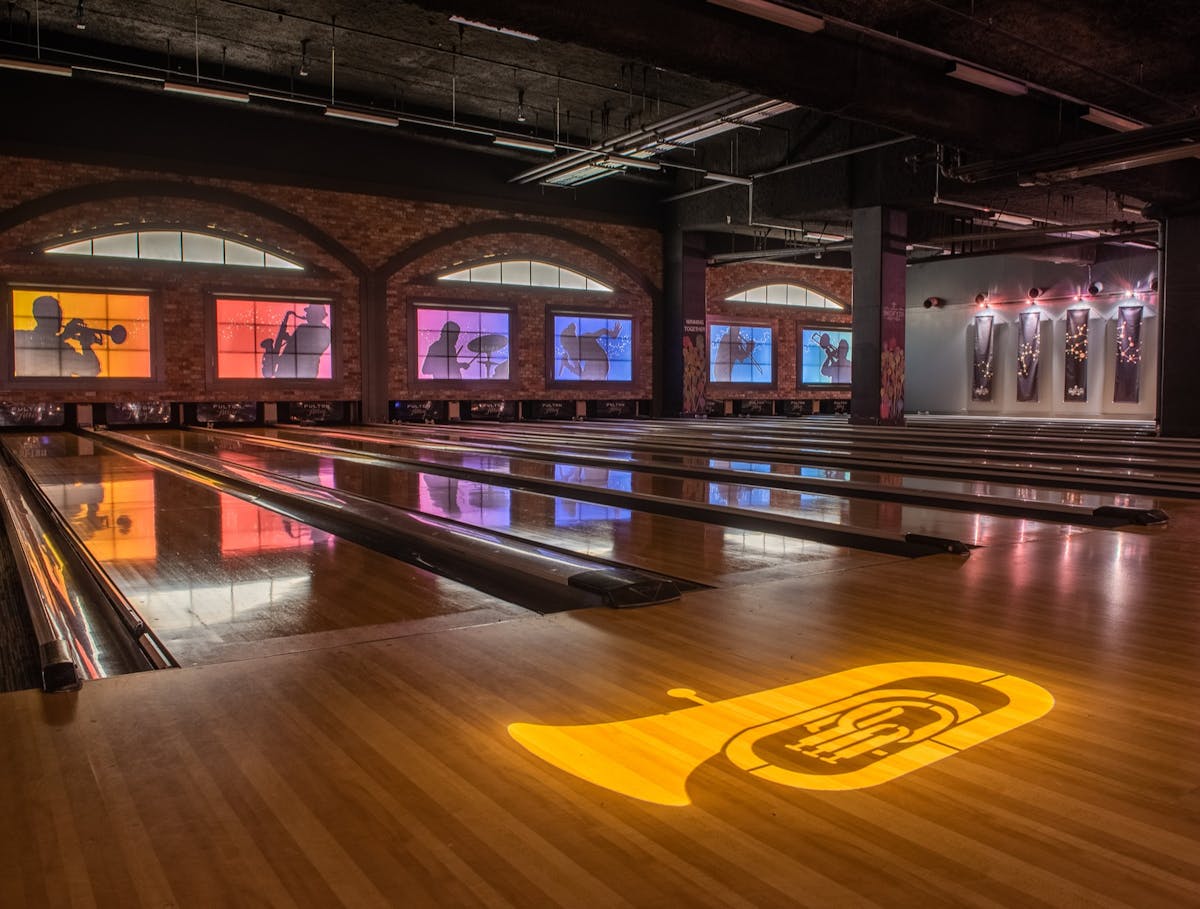 Are you ready for cooler weather and holiday festivities? Fall is fast-approaching and here at Fulton Alley, we believe it's never too early to start planning your holiday get-togethers.
Whether you're in charge of organizing a corporate event or just gathering close friends and family for a celebration, you'll find that there are a lot of great venues to choose from.
Impress your colleagues and friends by trying something different this season. Fulton Alley offers a unique experience your guests won't soon forget.
Place an event inquiry at Fulton Alley's unique private party room near me today!
WHAT IS FULTON ALLEY?
Charming and luxurious aren't typically the first two words to come to mind when you think of a bowling alley. But then again, Fulton Alley isn't just any old bowling alley. If it wasn't for the quality and timeless tradition of camaraderie, the lavish seating and lane-side service might make you forget you're in a deluxe bowling alley at all.
The lavish gaming parlor and prohibition-style cocktail lounge sits comfortably in the heart of New Orleans' warehouse district. With a passion and appreciation for play and great service, Fulton Alley brings social gatherings and group entertainment together under one roof through a range of unique reservations and private party options.
Click here to view Fulton Alley's event and venue photo gallery.
UNIQUE PRIVATE PARTY ROOMS NEAR ME
At Fulton Alley, we're all about serious fun. From corporate events to social occasions to birthdays and graduations, we're prepared to throw a bacchanal of all sizes.
Whether you have 10 to 1000+ guests, we offer a curated mix of entertainment solutions and mouth-watering cating options from our in-house kitchen and craft bar. Our space is flexible to accommodate your large and small groups, and we offer classic to cutting-edge amenities to satisfy your unique needs.
Everyone will have a blast as they sip, stroll, and play through Fulton Alley's luxury venue. Take advantage of our lanes, outdoor courtyard, VIP lounge, game parlor, or full venue buyout for your next event!
Special packages for your 'private party room near me' are available upon request. Please contact our sales department to learn more.
FULTON ALLEY PRIVATE EVENTS
Do you need an event venue for your next gathering? It's never too early to start planning your next fall and winter celebration. Make Fulton Alley the destination for your next event!
Contact Fulton Alley for more information on a 'private party room near me'. Click here to place an even inquiry now and a member of our sales team will reach out to you shortly.
We look forward to celebrating with you!