Seriously Fun Bowling Near Me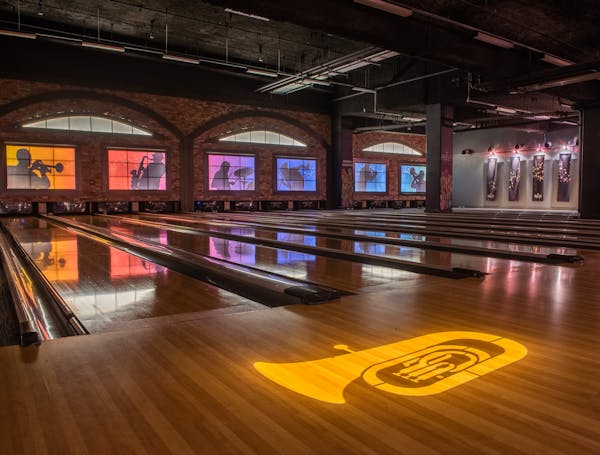 If you've been under quarantine for any amount of time this year, you're likely looking forward to some good old-fashioned fun when stay-at-home orders are lifted. What better way to stretch out those legs and enjoy time with family or friends than a lavish game of bowling at Fulton Alley?
Fulton Alley has everything you need for a luxurious bowling experience. Great atmosphere and even better food from world renowned chefs are just some of the reasons Fulton Alley is one of New Orlean's favorite venues for a day or night out.
Here's why Fulton Alley should be top of your list when searching for the best bowling near me.
LUXURIOUS ATMOSPHERE
Fulton Alley isn't your typical bowling alley. We take all-American bowling and turn it into a luxury experience. Fulton Alley is housed on the ground floor of a parking garage that is attached to Harrah's Casino, making it an excellent space for low a long bowling lanes.
Other than the soothing sound of professionals, associates, and friends socializing and the occasional toss of a bowling ball, you might forget that you're there to knock down pins. The staff is stylish and brightly colored bowling shoes are nowhere to be found. Instead, you'll find yourself in deluxe and comfortable surroundings with leather benches at the lanes and lane-side table services. While you're here, explore our private courtyard, VIP lanes and lounge, gaming parlor, and much more.
TOP-RATED KITCHEN
Fulton Alley's charm doesn't end with our timeless gaming parlor. Our prohibition style cocktail lounge and bowling near me is conveniently located in the heart of New Orleans' warehouse district, while the menu features an essential collection of Southern classics, street food, and pub favorites.
On the menu, you'll find a pleasant selection of Souther-influenced small plates. Explore shareables like the Southwest Eggrolls, Sweet and Salty Pork Belly, Corn Bread Soufflé, and Blackened Shrimp Deviled Eggs. Or dive right into Fulton Alley's most popular mains such as The Pig Lebowski, Focaccia Veggie Melt, or Gouda Bacon Chicken Sandwich.
All of which pair perfectly with our specially curated Craft Cocktail, Beer, and Wine selection - courtesy of the team behind Cure, Bellocq and Cane & Table.
TIMELESS GAMING
Fulton Alley was founded on a passion and appreciation for play. As the best choice for bowling near me, consider us your host and purveyor of high-quality and timeless traditions.
Lane rentals are available Sunday - Thursday ($30 per hour per lane). Peak time hours are Friday and Saturday 6:00 - 11:00 PM ($50 per hour per lane). Guests under the age of 21 are welcome before 8:00 PM.
Lane rentals, reservations, and special event inquiries can be made online. Simply view our reservation page for more information and fill out the contact form. A member of the Fulton Alley team will get back with you quickly.