Host Your Holiday Party at The Hottest Event Hall Near Me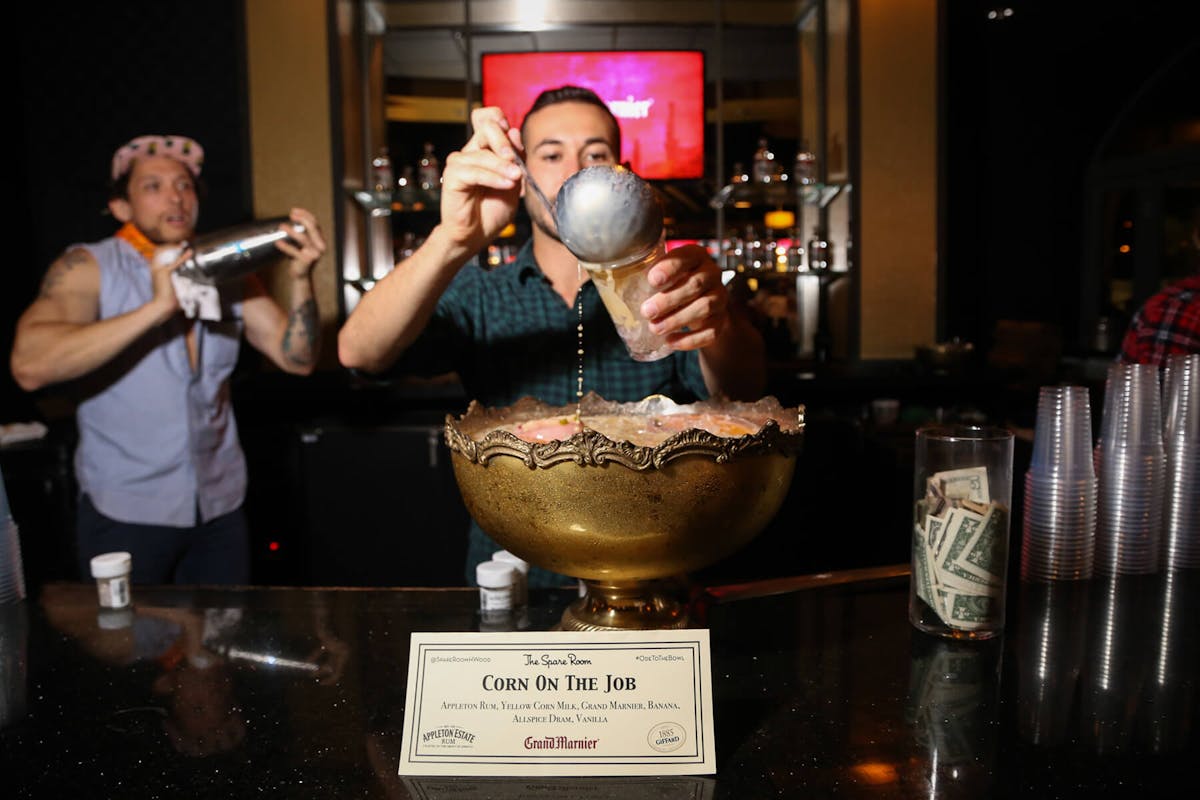 From music halls to wineries - and everything in between - New Orleans has it all and more! But the hottest space to host a holiday party this year might just be Fulton Alley - NOLA's resident luxury gaming parlor and prohibition-style cocktail lounge.
From 10-1000+ guests, our unique event hall near me can accommodate company meetings, holiday parties, weddings, and other events of all sizes, big and small. Here's everything Fulton Alley has to offer this holiday season and beyond.
EXCLUSIVE EVENT SPACES
What can we say about Fulton Alley? Quite a bit actually! The venue is situated directly on Fulton Street, which is immersed in New Orleans history and served as the main entertainment promenade during the 1984 World's Fair. As one of the city's top entertainment destinations, Fulton Alley offers extraordinary views to event guests and walking distance to Bourbon Street nightlife and the city's historic fine dining restaurants.
Inside, Fulton Alley features a plethora of private party rooms and large event areas to accommodate bacchanals of all sizes. Fulton Alley is prepared to host the holiday party of your dreams with exclusive access to lanes, premium lounge, bars, gaming parlor, outdoor courtyard, and patio - all the way up to an entire red carpet block party and full venue buyout!
Click here to view Fulton Alley's private party and corporate event brochure.
CRAFT CATERING OPTIONS
Fulton Alley draws people in with seriously epic event spaces, but the craft food and drink is really what makes them stay. This one-of-a-kind event hall near me is one of the places to eat, drink, and congregate in the Big Easy. Fulton Alley serves delicious southern small bites and New Orleans cuisine made with locally sourced ingredients.
Our flexible and unique private party venue is able to host plated menus for personal get-togethers or buffet-style cuisine for professional business meetings - and everything in-between. Your personal party coordinator will work with you to design a feast that will wow your guests and keep them energized all day and night long.
PLAN YOUR HOLIDAY CELEBRATION TODAY
If you are hoping to capture the magic of the holidays with an event hall near me, you can't go wrong with Fulton Alley. After you choose this venue, all that is left to do is relax and enjoy the party. Place an event inquiry today to begin planning an event of a lifetime.
Fulton Alley is committed to privacy amongst patrons during this uncertain time. Please view our Safety Playbook to see the steps we are taking to keep our environment sanitized and safe for you and your guests.