Happy Labor Day from Fulton Alley! Barcade Near Me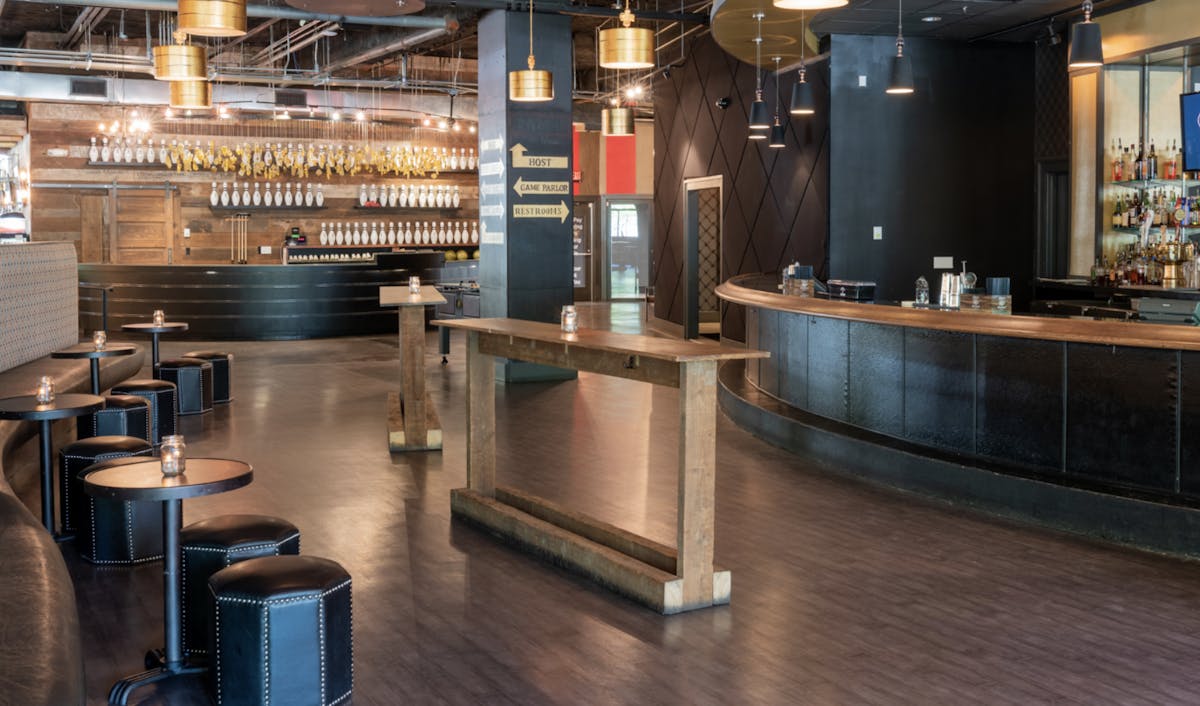 Labor Day is just around the corner! And there's no better way to spend the unofficial final weekend of summer than with a little rest, relaxation, and fun at Fulton Alley.
Bring your friends and family to Fulton Alley this Labor Day weekend for a luxurious game of bowling or show your competitive side in our lavish gaming parlor. Hurry, space fills up fast! Make your reservation at the New Orlean's favorite barcade near me.
LAVISH LANES & GAMES AT FULTON ALLEY
If there's one thing we know for sure it's that Americans love to celebrate Labor Day - and we do too! Whether you choose to sit back and relax during your long-weekend or celebrate with friends and family, Fulton Alley can bring some serious nostalgic fun to your holiday weekend.
Fulton Alley isn't your typical bowling alley. We bring together a passion for play and the comradery of gaming together in a luxurious experience. When you play at our barcade near me, you'll experience table side food and cocktail service from our one-of-a-kind craft menu, plush seating, private VIP lanes and lounge, and space for large groups.
When you're done bowling, take a walk through our private courtyard, then join your friends in our prohibition-style lounge and "unplugged" gaming parlor. With shuffleboard, darts, and foosball, and outdoor bocce ball on Fulton Street patio, you're sure to discover your new favorite game in our brand new parlor!
Fulton Alley's gaming parlor games include:
Two Snap-Back Tavern Shuffleboards
Two Dartboards
Oversized Scrabble
Chess
Ring Toss
ONE-OF-A-KIND CRAFT MENU
A top of the line gaming experience invites guests in, but our essential collection of Southern classics, street food, and pub favorites is what makes them stay. Take a break from your game to enjoy laneside favorites like our Spinach & Artichoke Dip, Smoked & Fried Wings, Loaded Baked Potato Tots, Truffle Fries, Southwest Egg Rolls, Hand Cut Chicken Strips, glazed Brussel Sprouts and more!
More filling mouth watering entree options include a juicy 8 OZ Angus Burger, Spicy Fried Chicken Sandwich, or Sundried Tomato Sandwich. And your table will love the hot and seasoned flatbreads like the Fig & Goat Cheese, Pepperoni, or Margherita!
Complement your small plates and meals with a wide selection of domestics, imports, and drafts along with cool whites, refreshing reds, and sweet rose by the glass. Ask your bartender about our delicious craft cocktails and unique twists on your classic favorites.
Click here to view Fulton Alley's popular food and drink menu.
Every first Monday of September, American workers earn a much needed break. Relax, rejuvenate, and celebrate this year's Labor Day weekend at Fulton Alley, barcade near me.