9 Fascinating Facts About Bowling- the Sport of Outlaws and Kings!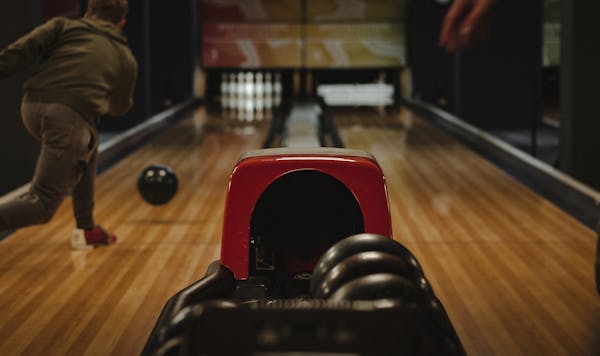 When you think of bowling, you probably don't think of controversy, intrigue or...the White House?
You may think you know everything there is to know about this great pin-based sport - but don't be too sure!
PREPARE TO BOWLED OVER
With over 100 lands, the Inazawa Grand Bowling Centre in Japan is the largest bowling alley in the world. Stateside, you'll find the second largest bowling alley. Las Vegas is home to the Castaway Hotel
In 1511, England's King Henry VIII was an avid bowler. The sport was popular amongst most of his countrymen - both the gentry and peasants. Unfortunately, King Henry outlawed the sport to ensure it became "a pastime of the elite". He thought peasants ought to focus on archery, instead.
Surprisingly, it wasn't a basketball or football player that signed the first million dollar endorsement deal. In fact, it was bowler Don Carter. Ebonite International signed him on this ground-breaking deal in 1964.
The second youngest person to bowl a perfect game was Chaz Dennis at just 10 years old. His record was surpassed in 2013 by Hannah Diem, who was just 9 days, 6 months and 19 days old!
It's reported that in 1930, British anthropologists discovered evidence of a game similar to bowling in Egyptian tombs. The finding suggesting the game originated around the same time as written language - about 3200 BCE. Talk about a classic.
The german sport of Kegels was considered to be a kind of spiritual cleanse in 400 CE. The term "kegels" didn't catch on worldwide, and obviously has a very different connotation today.
The entire state of Connecticut banned ninepin bowling in 1841. Why? We're not sure. But some claim it led to the invention of ten pin bowling. Bowling Prohibitionists! Nine-pin bowling remains banned in Connecticut, and every other state besides Texas.
To celebrate the birthday of our 33rd President, bowling lanes were built in the West Wing of the White House. Richard Nixon added onto Truman's lanes so he and his first lady could pursue their favorite hobby.
Interestingly, the very first bowling balls had no finger holes and were made from round stones. Similar in appearance to a bocce ball. When they sport hit its heyday in the early 1900s, bowlers used heavy duty rubber or wood. We wonder what kind of bounce those things got! It wasn't until the 1960s that manufacturers began using polyester resin. Then the colorful plastic we use today.
SATISFY YOUR CRAVING FOR A LUXURY BOWLING EXPERIENCE IN NEW ORLEANS
We've made it our mission to bring luxuring gaming to New Orleans residents here at Fulton Alley. Tucked away in the CBD, we're home to craft cocktails and contemporary Southern comfort food.
Order yourself a plate of crispy buffalo chicken sliders and check out our drinks menu. Our bowling lounge has everything for an indulgent night out with the boys and gals, or a private event to remember.
Contact us today for reservations.